TrustTrack
TrustTrack is a real-time vehicle monitoring and control system. With great user experience and powerful features it is an ideal choice for new and advanced users as they will quickly learn to use it and will improve their fleets' performance.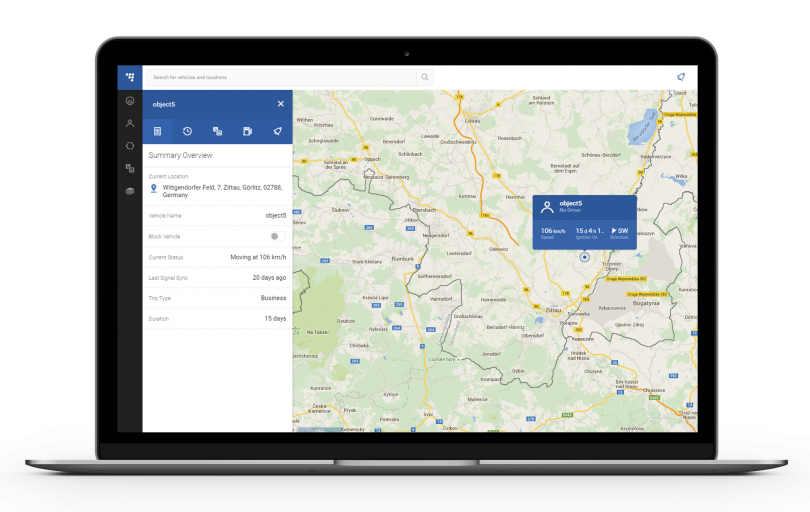 Great user experience
To get the most value out of fleet management system its users must love it to use. And TrustTrack is all about creating great user experience so that its users would manage their fleets in the most efficient way. Every single button and smallest details in the system are carefully thought out to improve drivers and managers performance.
Fast and smooth – no more waiting for pages, objects and reports to load.
Good looking – rich data is presented in an attractive infographic style.
Smart search – a new way to navigate the system to work faster.
Mobile friendly – adaptive and responsive design that fits to any screen size.
Intuitive – smart overviews makes it easy to use the system and acquire key information.
Powerful features
Fleet management is a complex activity with many proven benefits to the company, however it needs right tools to create that value. TrustTrack includes features to manage all aspects of the fleet – vehicle, driver, route, cargo, maintenance, planning, safety, optimisation, etc. It empowers managers and drivers to perform like never before and set whole company on the path to amazing growth.
Monitoring and control – vehicle tracking shows key vehicle and trip parameters such as location, address, movement history, speed, ignition status, trip duration, fuel level and consumption, on-board computer data (CAN bus), temperature, etc.
Driver behaviour and performance – Eco driving feature evaluates each driver and vehicle according to their driving style, wasted fuel and efficiency.
Activity reports – customisable reports to track vehicles and drivers performance.
Events and geozones – real-time notifications when a specific event occurs or vehicle leaves/enters a pre-set zone.
Routing, task, maintenance, working time management and many other features. Request a demo!
Solutions